TTM: TANK TEMPERATURE MONITORING
A top-of-the-range temperature monitoring solution to supervise seafood preservation processes
"Whatever the fishing activity or the chosen refrigeration or freezing method, reliable, high quality temperature measurements are essential to enhance and guarantee fish preservation."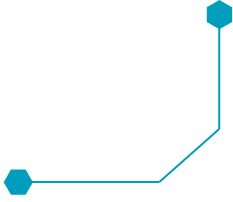 A sensor for temperature data collection
The TTM solution developed by Olen uses class A, PT100 analogue temperature sensors that are factory-calibrated using a 3-point calibration process.
This solution is suited to different types of refrigeration:
chilled sea water (CSW) at around 0°C,
refrigerated sea water (RSW) at -2°C,
brine down to -21°C,
dry refrigerated or frozen,
dry at ultra low temperature (ULT) of -40°C to -60°C.
The TTM collects temperature data via either a 3-wire or 4/20 mA network which guarantees reliable information transmission regardless of the electromagnetic disturbances that may occur on board ship.
Flow processes
The temperature data is aggregated by the transmitter, then processed and saved in a database.
The operator accesses the data via an HMI that provides an overview of tank temperatures for the whole vessel and past data for each sensor.
A sensor calibration module is available in the HMI to maintain the quality of the measurements.

Real-time batch traceability
The TTM associated with the Yes We Catch module and the Onshore Monitoring Service provides detailed monitoring of all data in near real time for fleet managers, quality officers and sales departments.